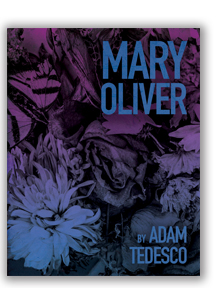 Mary Oliver
Adam Tedesco
Perfect Bound
120pp
ISBN 978-1946-583-048
$17.00/ Poetry
Spring 2019
*This book is not approved or sponsored by, and in no way associated with, the Estate of Mary Oliver or NW Orchard LLC. MARY OLIVER is a trademark and service mark of NW Orchard LLC
Praise for Mary Oliver:
Maxine Kumin once described the poet Mary Oliver as an "indefatigable guide to the natural world," and while the Mary Oliver of Adam Tedesco's new poetry collection Mary Oliver "took me away on / The wind, a torrent / among the gusty trees / in a Fleetwood Mac video," she is not Mary Oliver. Throughout the book, people and things are rarely themselves. They are like constellations, "shape[s] made of stars that never existed," except they exist, in time, even in crisis, and the speaker looks to nature and sometimes to a guide who is not Mary Oliver to restore the sense of a persistent self that can pull through. Tedesco's fine-tuned stanzas are tough but never without compassion as they shine a hard light on the inevitability of pain and loss in a world where so many things are both possible and worth doing, where in the end it is "a sense of what made us us" and not a "self" you want.
—Wendy Trevino
Tedesco's poems are a looping stratigraphy through new continents of being in a fucked up time. Tedesco's grammar is mythic and political, the poems feeling and smart. I'm glad they've arrived.
—Joe Hall
Tedesco's Mary Oliver is a document of recovery. The beloved Pulitzer prize-winning poet of his title is less a character and more a muse offering solace to those afflicted by their own humanity. These poems give us "a sense of what made us us."
—Paul Legault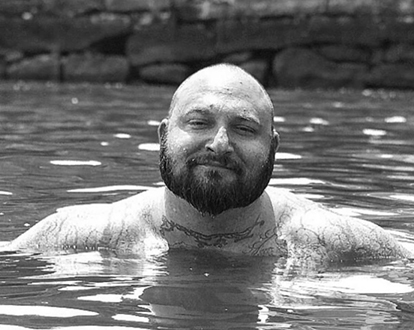 Adam Tedesco is a founding editor of REALITY BEACH, a journal of new poetics. His poetry and essays have appeared in Entropy, Gramma Weekly, Funhouse, Fanzine, Fence, Cosmonauts Avenue, Laurel Review, Powder Keg, and elsewhere. He is the author of the chapbooks HEART SUTRA (Reality Beach, 2016), ABLAZA (Lithic Press, 2017), ASO 8016:2004 (Really Serious Literature, 2018), and Misrule (Ursus Americanus, 2019).
Tags: Poetry, , Lithic Press, , Adam Tedesco, , Mary Oliver