Articles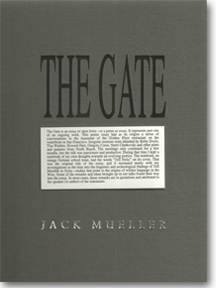 The Gate (Ltd. Ed. Hardcover)
by Jack Mueller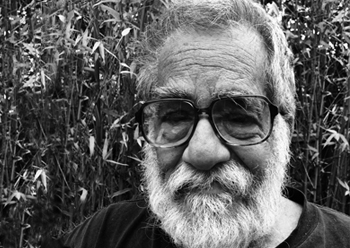 Neeli Cherkovski is the author of many books of poetry, including From the Canyon Outward (2009), and The Crow and I (2015). He was the coeditor of Anthology of L.A. Poets (with Charles Bukowski) and Cross-Strokes: Poetry between Los Angeles and San Francisco. Cherkovski also wrote biographies of Lawrence Ferlinghetti and Charles Bukowski, as well as the critical memoir Whitman's Wild Children (1988). His papers are held at the Bancroft Library, University of California, Berkeley. He has lived in San Francisco since 1974.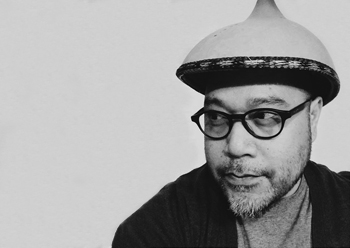 Sam Roxas-Chua 姚 is a poet and multi-disciplinary artist from Eugene, Oregon. His publications include Fawn Language (Tebot Bach), and Echolalia in Script - A Collection of Asemic Writing (Orison Books). His poems and visual art portfolios have appeared in various journals including Narrative, december Magazine, Cream City Review, and basalt Magazine; and his collection of poems, Diary of Collected Summers, won the first place award in the 7th Annual Missouri Review Audio Competition in poetry. Roxas-Chua 姚 has received four Pushcart nominations and has been invited to read at local government events and for the Oregon State Legislature. In early 2017 he appeared in a live broadcast of Dear Sugar Radio at the Aladdin Theater in support of #writeourdemocracy/ #writersresist.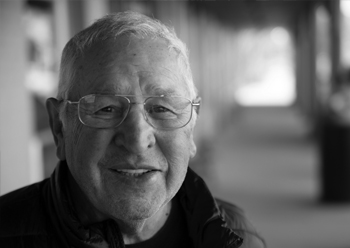 L. Luis Lopez is a professor emeritus from Colorado Mesa University. He is the author of four books of poetry, Musings of a Barrio Sack Boy, A Painting of Sand, Each Month I Sing and Andromeda to Vulpecula: 88 Constellation Poems. He is the winner of the American Book Award, as well as the Writers Digest Award, and has been published in numerous literary magazines.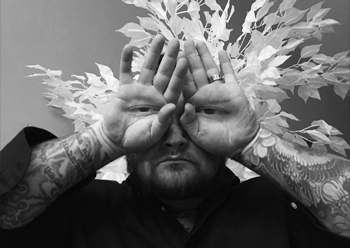 Adam Tedesco is a founding editor of REALITY BEACH, a journal of new poetics. He conducts interviews and analyzes
dreams for Drunk In A Midnight Choir. His recent work has appeared or is forthcoming in Funhouse, Fanzine, Souvenir, Powder Keg, Hobart, Plinth and elsewhere. He is the author of several chapbooks, including HEART SUTRA (REALITY BEACH).
More Articles ...