Articles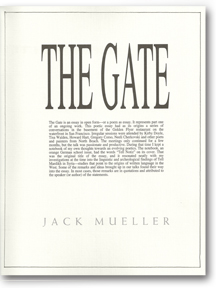 The Gate (chapbook)
by Jack Mueller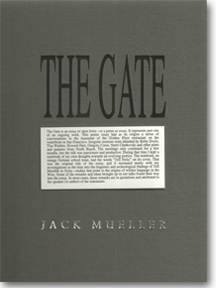 The Gate (Ltd. Ed. Hardcover)
by Jack Mueller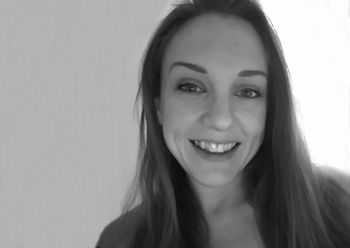 Tammy Bendetti has published poems in Alyss, Bitopia, Calliope, Fiolet & Wing, Fire Poetry, Grand Valley Magazine, scissors & spackle, Sugared Water, Thank You for Swallowing, Yellow Chair Review and elsewhere. She writes and makes art from Colorado, where she lives with her partner, Corey, and their two little daughters. Corey denies the existence of narwhals. Please send help in the form of additional proof to @SkylarkLover, https://www.patreon.com/TammyBendetti, or https://artbytammybendetti.wordpress.com.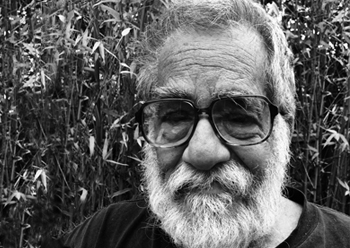 Neeli Cherkovski is the author of many books of poetry, including From the Canyon Outward (2009), and The Crow and I (2015). He was the coeditor of Anthology of L.A. Poets (with Charles Bukowski) and Cross-Strokes: Poetry between Los Angeles and San Francisco. Cherkovski also wrote biographies of Lawrence Ferlinghetti and Charles Bukowski, as well as the critical memoir Whitman's Wild Children (1988). His papers are held at the Bancroft Library, University of California, Berkeley. He has lived in San Francisco since 1974.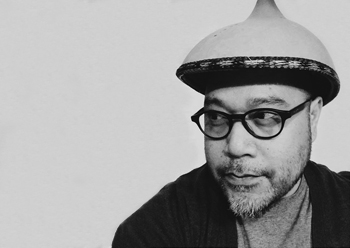 Sam Roxas-Chua 姚 is a poet and multi-disciplinary artist from Eugene, Oregon. His publications include Fawn Language (Tebot Bach), and Echolalia in Script - A Collection of Asemic Writing (Orison Books). His poems and visual art portfolios have appeared in various journals including Narrative, december Magazine, Cream City Review, and basalt Magazine; and his collection of poems, Diary of Collected Summers, won the first place award in the 7th Annual Missouri Review Audio Competition in poetry. Roxas-Chua 姚 has received four Pushcart nominations and has been invited to read at local government events and for the Oregon State Legislature. In early 2017 he appeared in a live broadcast of Dear Sugar Radio at the Aladdin Theater in support of #writeourdemocracy/ #writersresist.
More Articles ...