Juan J. Morales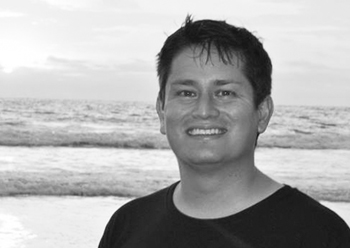 Juan J. Morales is the author the chapbook, The Ransom and Example of Atahualpa, and the collection, Friday and the Year That Followed, winner of the 2005 Rhea Seymour and Gorsline Poetry Prize. His poetry has appeared and is forthcoming in Acentos Review, Copper Nickel, Crab Orchard Review, Huizache, North Dakota Review, Palabra, Poet Lore, Sugar House Review, Washington Square, Zone 3, and others. He is the Editor/Publisher of Pilgrimage Magazine, a CantoMundo Fellow, and an Associate Professor of English at Colorado State University-Pueblo, where he directs the Creative Writing Program and curates the SoCo Reading Series.
---
An excerpt from The Siren World:
THE RIGHT WAY TO DIE FOR A POEM
Osip Mandelstam in a gulag for a cockroach written on Stalin's lip,
Garcia-Lorca buried where he fell for siding with those
who have nothing, Roque Dalton gunned down
by ERP comrades, and the Spanish writer I read about
accidently electrocuted by a hair dryer in her tub.
Thinking of them, I want to know if this
is the way I really want to go:
scribbling words about a shirtless man on top of
a southbound train on the back of a gas receipt
against my steering wheel with both hands
at 80 miles-per-hour, praying a deer
will not cross the interstate and
wary of the strong, inspired gusts.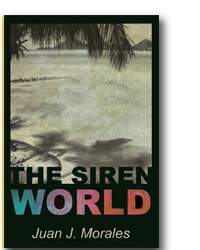 ---
Tags: Juan J. Morales, , The Siren World, , Friday and the Year That Followed, , Rhea Seymour and Gorsline Poetry Prize, , CantoMundo Fellow, , Pilgrimage Magazine,