Kierstin Bridger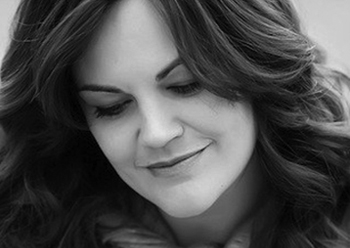 Kierstin Bridger is a Colorado writer who divides her time between Ridgway and Telluride. She is author of two books: Demimonde (Lithic Press) and All Ember (Urban Farmhouse Press). She is a winner of the Mark Fischer Poetry Prize, the 2015 ACC Writer's Studio award, an Anne LaBastille Poetry Residency and was short-listed for the Manchester Poetry Competition in the UK. She is editor of Ridgway Alley Poems and Co-Director of Open Bard Poetry Series. The Podcast, Poetry Voice with Kierstin Bridger and Uche Ogbuji is her latest endeavor. She earned her MFA at Pacific University. She is a writing instructor at both the Ah Haa School and Weehawken Creative Arts.
---
Excerpt from Demimonde:
Ella Undone and Paraphrased
I love it most when I am adored.
Men kneeling as I stand,
eyes cast upward, trembling as I undress.
Even when their hands are rough,
I know my flesh is a lavender balm.
Once a boy warmed my nipples
again and again just to witness
their pucker at cool air,
his fledgling whiskers,
or the passing of his thumb.
Worship is more curious than
their quick release—
my face turned to the wall,
mine-dust etched in the well
of their chewed fingernails.
I grip tight against the ticking,
their breath, the exhale of cold tunnels,
the greasy pasty smell that lingers
from their Welch lunch—sharp taste of tin.
They are gone before I can tie my wrap,
smooth my hair, return to steady breath.
That urge I know. Nameless, I understand.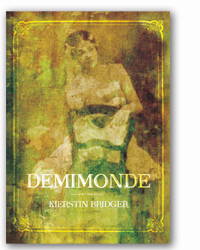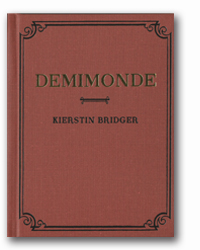 ---
Tags: Kierstin Bridger, , Demimonde, , All Ember, , Open Bard, , Manchester Poetry Prize,