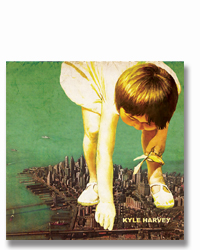 Kyle Harvey (Album)
by Kyle Harvey
_____________________________________________________________________________________________________________________
Kyle Harvey
Kyle Harvey
Release Date: May 9th, 2017
Track Listing:
1. Johnson's Up On Top
2. Would You Believe Me
3. Old Gray Cat
4. When To Let Go
5. My First Fist Fight
6. Shit, Man, You Look Great
7. Silver Apples of the Moon
8. There Ain't Much Here (That Anyone Would Want)
9. You Should Start A Band
10. Broke My Mama's Heart
All songs written by Kyle Harvey.
Recorded at Lithic Bookstore & Gallery in Fruita, Colorado.
Mixed by Adam Hawkins at Right Heel Music in Colorado Springs, Colorado.
Mastered by Doug Van Sloun at Focus Mastering in Omaha, Nebraska.
All instruments played by Kyle Harvey unless otherwise noted.
Adam Hawkins: vocals on tracks 1 & 7, piano on track 2, organ on track 4, electric guitar on track 7.
Levi Lawrence: harmonic canon on track 2, shakers on track 2 & 6.
Cullen Purser: vocals & trumpet on track 6.
Carl Sorensen: drums on track 6.
Daniel Suelo: saw on track 1.
_____________________________________________________________________________________________________________________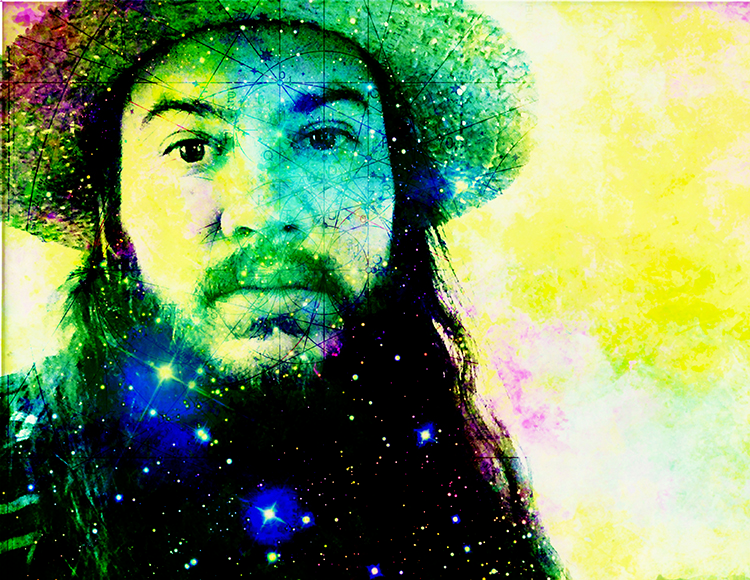 Kyle Harvey is a songwriter, poet, artist and filmmaker. Born and raised in Omaha, NE, he spent some years in the backseat of a van and town to town, playing bass and guitar in bands, most notably It's True, Reagan & The Rayguns, The Ointments, The Great Disappearing Act and Midwest Dilemma, as well as brief runs with Daniel Johnston, Past Punchy, Iris Pattern and Noah's Ark Was A Spaceship.

Solo, and in various bands, Harvey has been nominated for and/or won mulitple Omaha Enterntainment & Arts Awards. He has been fortunate to share the stage with Deerhunter, The Great Lake Swimmers, Adam Franklin (of Swervedriver), Cursive,, Daniel Johnston, The Mountain Goats, David Bazan, The Old 97's, Spoon, Bright Eyes, The Good Life, Criteria, Frank Black (of The Pixies), The Stills, Cowboy Indian Bear, The Haunted Windchimes, The Refreshments, Roger Clyne and the Peacemakers, The Samples, Art Alexakis (of Everclear), Jake Bellows, Denison Witmer, Jeff Hanson, Jeffery Lewis, The Faint, Superchunk, Ben Kweller, Mike Ireland, William Elliott Whitmore, Blue October, Mason Jennings, Eric Bachmann (of Crooked Fingers and Archers of Loaf), Scout Niblett, Jeremy Messersmith, Jay Farrar, David Rawlings, Mates of State, Dave Dondero, Milagres, Acid Mothers Temple, Willy Tea Taylor, Jonatha Brooke and many more.
Harvey is the author of the poetry collection Hyacinth (Lithic Press 2013), a finalist for the Colorado Book Award and winner of the Mark Fischer Poetry Prize. His work has appeared in American Life in Poetry, Dirty Chai, Fat City Review, Heavy Feather Review, HOUSEGUEST, Metatron, Pilgrimage, Pith, SHAMPOO, Think Journal, The Wallace Stevens Journal, and elsewhere. He has published two serial poems July and Farewell Materials (Lithic Press), and a package of broadsides The Alphabet's Book of Colors: Supplemental Notes for Philipp Otto Runge's Die Farbenkugel (Reality Beach). He is currently at work on a film called Portolano about North Beach legend Jack Mueller, a poetry manuscript titled The Alphabet That Never Recovers, and translation of Camino del Ñielol by Chilean poet Teófilo Cid. He lives with his wife and children in Fruita, Colorado.
_____________________________________________________________________________________________________________________
Tags: Kyle Harvey, , Music, , Omaha, , Fruita,