Jack Mueller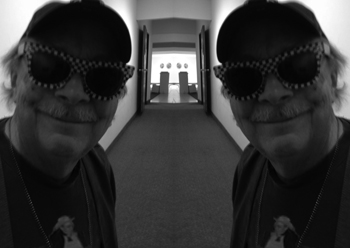 Jack Mueller, a well known poet among poets, was long active writing and organizing in San Francisco. After a lifetime of conservation and argument with words (and following his retirement as CEO of the International Museum of Arts and Sciences in McAllen, Texas) he is presently in the midst of a ten year vow of incomplete silence in the mountains of southwestern Colorado. He recently invented live ant art (syrup paintings, etc...) and has published six books of poems and two books of sketches. His most recent book, Amor Fati, was published by Lithic Press in 2013.
---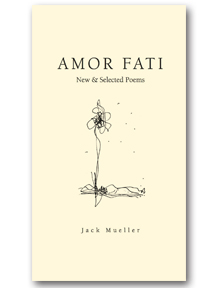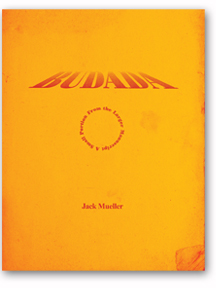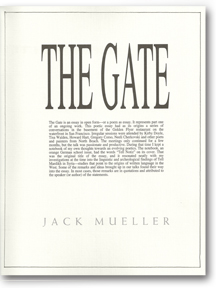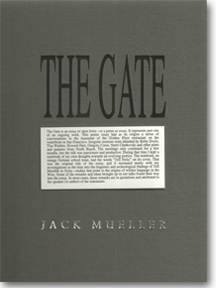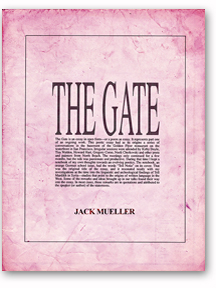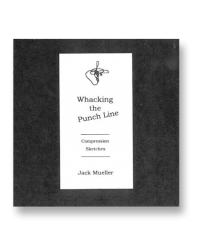 Twice Taught
Held captive in the long run
twice inhabited by birth and by speech
I will not be reduced to false clarity
or deductive explanations of a leaf, falling.
I am, by condition, complex.
I argue tomorrow and today comes
like a small surprise.
I itch on the basis of what is
altogether surreal-
make excuses on the foundations
of real things: ballots blown up,
unions and the polity destroyed
on the way to commonsense.
Now a diaper needs changing.
A meal is made in cast iron pots.
Melody moves beyond limits of what we are
and takes us there, or somewhere,
oblivious, outside time.
Doubt has a lot to recommend it-
a bay by the name of Nosture having me (and most of us)
rising eager out of the water
for what we see as just reward.
Drenched with sun on the park bench
we talk about ice ages
about this Earth that remains faithful
without permanent commitment to spring.
Gulls fly and children chase.
There is no race though we imagine one.
My face is slowly changing-
my daughter says, "Are you really telling me?"
and I say yes, a bunch of humans with serious play
may someday thaw the frozen hearts of this dumb world.
---
Jack Mueller's Website:
Other poems:
Books:
Whacking The Punchline (Lithic Press 2008)
Tags: Jack Mueller, , North Beach Poet, , Whacking the Punchline, , Budada, , Amor Fati, , The Gate,