Frank H. Coons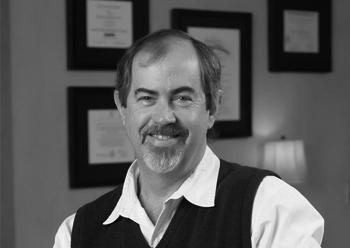 Frank H.Coons is a veterinarian and poet in Grand Junction, Colorado. His work has appeared in The Eleventh Muse, Fruita Pulp, Malpais Review, The Santa Fe Literary Review, and elsewhere. He was a finalist for the Mark Fischer Poetry Prize in 2011 and 2014. His first collection of poems, Finding Cassiopeia, was a finalist for the Colorado Book Award. He lives with his wife, Teresa, and two dogs.
---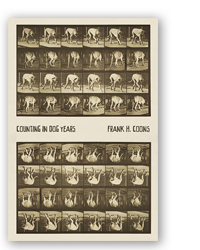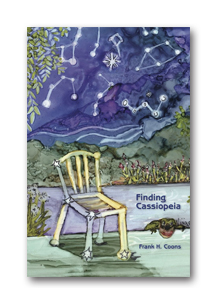 Cicadas
I encountered the cicadas in the midday sun
of their thirteenth year,
when the din and thrum was all you could hear.
I thought: electric, plugged in;
made the wasp, the bottle fly seem dumb.
I thought: cellophane, maybe Mylar wings.
I thought: If I was entombed deep in the earth
for twelve years, by thirteen
I would bring my legs up to my wings
and molt. I would fly and let those tymbals sing,
I would drown out every other living thing
before I die.
---
Tags: Frank H. Coons, , Counting In Dog Years, , Colorado Book Award, , Finding Cassiopeia,